Pure Ingredients, Powerful Results...
GOOD LIFE PURE is incredibly effective, ultra-clean, plant-based skin care.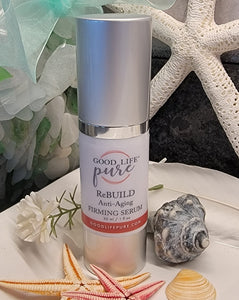 ReBUILD Firming Serum
ReBUILD was formulated with the most active botanical extracts available in nature to help Lift and Tighten sagging skin on your Face, Neck & Decolletage. 
This transformative treatment visibly increases skin firmness and elasticity, while reducing the appearance of fine lines and wrinkles.

LEARN MORE Now...
My Promise to You...
I'm Rich Calandra, owner of GOOD LIFE PURE, an incredibly effective line of clean skin care.
Try our products absolutely RISK-FREE...
If you are not 100% satisfied with any of our products, simply return them for a full refund with our 30-day money-back guarantee.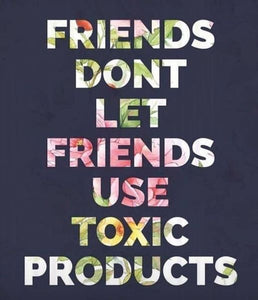 Know Better, Do Better...
Here's reality - the average woman in the United States uses 12 personal care products a day, containing 168 different chemicals, according to the Environmental Working Group (EWG.org).
Here's the issue - there are over 1,400 known carcinogens, hormone disruptors or otherwise questionable ingredients, currently banned or limited from use in personal care products in Europe - comparatively, only 30 such ingredients are banned here in the United States!!!
WHAT YOU PUT ON YOUR SKIN MATTERS!!!
Glossary of Key Ingredients
GOOD LIFE NUTRITION: Coming Soon!!
VidaRich Coffee Booster
Energizing Blend of Superfoods blended in a base of Grass Fed Bovine Collagen Peptides to supercharge your morning routine!!!
MCT Oil Powder:
Short for medium chain triglycerides, MCT Oil is loaded with fatty acids that increase energy, boosts brain function and helps with weight management by providing a feeling of fullness. Your cells convert MCT Oil to energy faster than other oils and help you maintain healthy cholesterol levels. It helps you absorb nutrients such as vitamin E, magnesium and calcium better. It also controls harmful bacteria and viruses in the body.
Cordyceps Mushroom: 
Cordyceps are best known for their ability to boost one's energy level, improve athletic performance and raise metabolism, thereby supporting better weight management. But cordyceps also offer antioxidant and anti-inflammatory benefits. Cordyceps have been used in Traditional Chinese medicine for centuries to help reduce symptoms of respiratory disorders, coughs, colds, liver damage and much more. Cordyceps can help slow the effects of aging and stress.
Beet Root Powder:
Beet Root Powder has been shown to improve athletic performance by boosting nitric oxide levels and improving muscle oxygenation during exercise. Beet Root Powder has also been shown to lower blood pressure, aid in digestion, slow the progression of dementia, as well as increase heart health.
Raw Cacao Powder:
Raw Cacao can enhance cognitive function, boost mental health and is rich in antioxidants. It supports cardiovascular health, metabolic health, and mediates the natural inflammatory response. Cacao can also boost one's energy levels, strengthen bone and skin health, and even reduce the risk of cancer. Cacao is rich in polyphenols, which lower blood pressure by improving nitric oxide levels and blood vessel function, which may also reduce your risk of neurodegenerative diseases by improving brain function and blood flow.
Tumeric/Curcumin:
Curcumin: a polyphenol in turmeric, is known for its anti-inflammatory, anti-tumor, and antioxidant effects. Studies show that curcumin use improves cognition and memory and is associated with longevity and reduced risk for chronic age-related disease.